Schools
This section is still under construction.
In the meantime, why not take a look at the Young Archaeologists' Club website.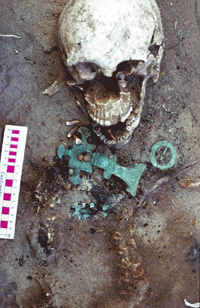 Teachers are encouraged to access the wide range of educational material available from the English Heritage Education Team, including free downloadable resources and educational activities & games for all curriculum levels.
Food and Cooking through the Ages in Heslerton: why not try some of our archaeological recipes and send us pictures!
Take a look at our Archaeological Timeline
If you are particularly interested in the work of the LRC please email us and we will do our best to help you.